Pet Proofing Your Road Trip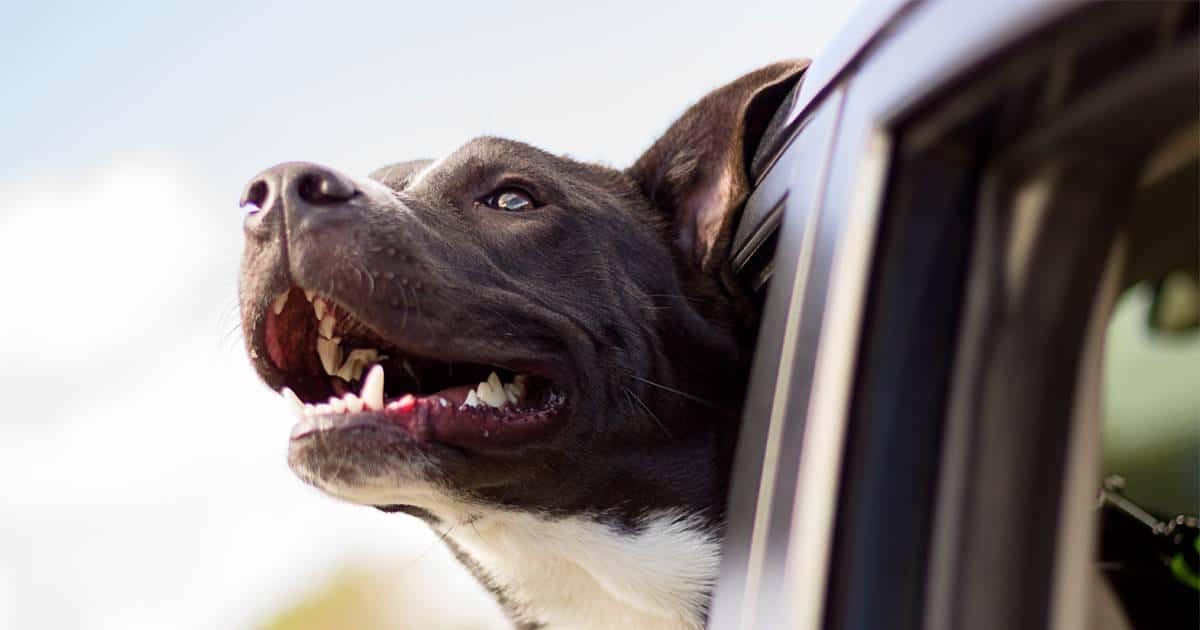 Longer days and warmer temperatures. We all know what that means – summer is here and we're excited for our upcoming vacations and road trips. Are you among the 60% of pet owners that take your dog or cat with you? Traveling is stressful on its own, add in a pet and it could mean chaos. Here are a few recommendations to keep your pet safe and your trip headache free when traveling with Fido.
Prepare for the Trip
Before the trip, take your pet to the vet for a checkup and make sure all vaccinations and medications are up to date. Have easy to read tags with a valid contact phone number properly attached to your pet. This may be a good time to consider having your pet micro chipped. It is a great tool to locate your pet in case they get lost.
Pet Safety
Keep your pet safely secured. Not only is this for your pet's safety, it is for the driver and passenger's safety as well. A wondering pet is a distraction and could lead to an accident. Matter of fact, 30,000 accidents a year are caused by unrestrained pets, according to AAA. Keep in mind it is best to secure your pet behind the front seat and away from air bags.

Never Leave Your Pet in a Parked Car
It is life threatening to leave your pet in a parked car especially in the warmer months. An 85-degree day can easily and quickly reach 110 degrees inside a car, resulting in death. Many states now have laws regarding leaving pets in cars and have made it legal for bystanders to break windows or doors to rescue the trapped animal.
Allow Frequent Stops
When traveling with pets, you will want to make frequent stops. Plan to stop every two to three hours allowing time for a bathroom break, food and water, and a walk or some exercise. Keep your pet on a leash at all times, this is unfamiliar territory and you don't want your pet to wander off.
Fresh Air
What dog doesn't love to ride with their head out the window? As much as your pet loves the fresh air, it is very dangerous and could result in injury from debris, damage to their ears and eyes, and even a lung infection. Even more dangerous is traveling in the back of a truck bed. The truck bed has no protection from debris or wind and pets can easily fall out. They can also become quickly overheated in the warmer temperatures. As stated in the beginning, it is best to keep your pet safely secured inside your vehicle, preferable behind the front seat.
Test Drive
Familiarize your pet with being in the vehicle and take short test drives leading up to the trip. This is especially important for pets that are not used to riding in the car. In the event of motion sickness, try opening the windows for better ventilation, keep the temperature inside the vehicle cool, give toys to keep your pet entertained and distracted, and stop frequently for a break.
Don't let traveling with your pet stress you out. With a little preparation, a road trip with man's best friend can be a breeze. Don't forget to reward your pet once you arrive with a nice, long walk. Happy Travels!!!