Driving Tips for Crossing the Bay Bridge this Memorial Day Weekend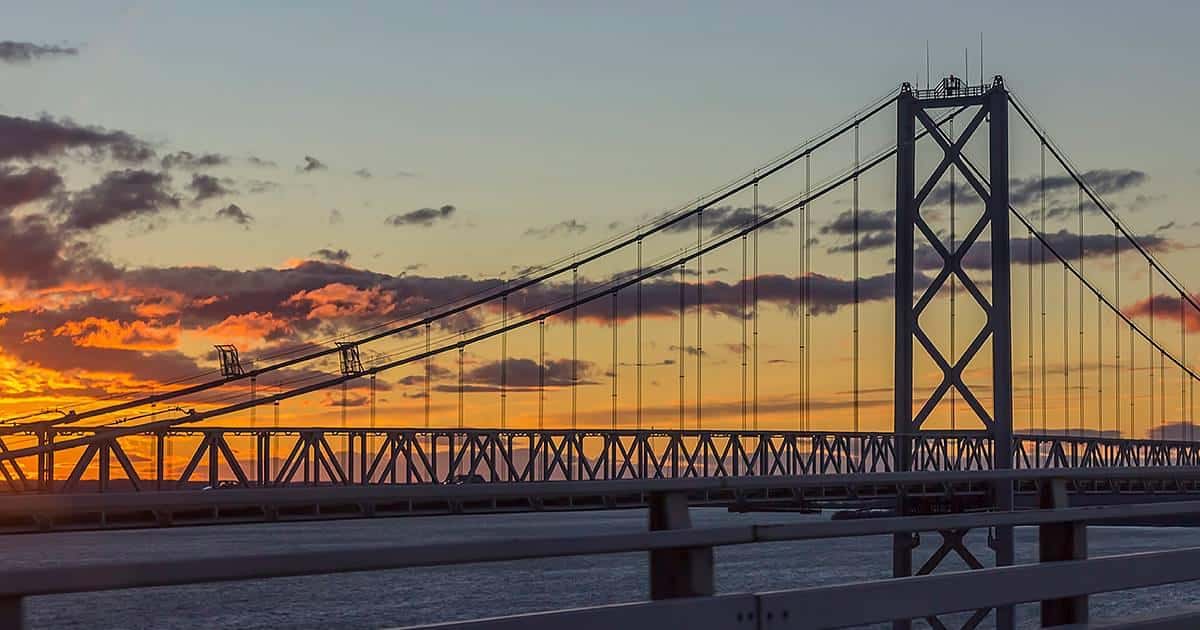 The unofficial kickoff to summer is here – Memorial Day – and many are heading to the beach to celebrate and soak up the sun. If you're one of the more than 350,000 vehicles planning to cross the Bay Bridge this weekend, plan wisely to avoid peak hours and traffic delays. Follow these helpful tips for a stress free and timely road trip.
When is the best time to hit the road? Many believe that if they leave before work gets out on Friday, that it will be smooth sailing. However, Thursday has become the new Friday for weekend travelers, with many getting a jump-start hoping to avoid traffic delays. According to the Maryland Transportation Authority, the best time to leave for your weekend getaway before 2:00 pm on Thursday. If leaving on Thursday isn't a possibility, plan to leave on Friday before 10:00 am or after 10:00 pm, on Saturday before 7:00 am or after 5:00 pm, and on Sunday before 10:00 am or after 10:00 pm.
Always check traffic conditions beforehand, there are numerous resources available:
Call 1-877-BAYSPAN for real time traffic information or to listen to live feed.
Visit mdta.maryland.gov to view real time traffic cameras for the Bay Bridge and many other Maryland roadways and tolls.
Go to baybridge.com to view traffic cameras and to sign-up to receive email alerts regarding Bay Bridge information and traffic.
Use social media. Follow the MDTA on Twitter (twitter.com/TheMDTA) and Facebook (facebook.com/TheMDTA) for all the latest traffic postings.
Consider getting an E-ZPass and save time and money at the tollbooth. An E-ZPass account provides you with a toll transponder that eliminates stopping at the tollbooth. The transponder tracks your usage and payment is taken care of one of two ways; a bill is sent monthly or quarterly or the toll charge is deducted from a prepaid account. E-ZPass isn't just convenient, users also benefit from reduced toll rates.
Arrive alive! Safety is a number one concern but even more so with jam-packed roads. Before you pull out of the driveway, make sure your vehicle is ready for the trip and all maintenance or repairs have been taken care of. Always remember to stay hands-free and devote your full attention to the road, make sure everyone is buckled up, and be aware of, and stick to, the posted speed limit. While crossing the bridge keep headlights on at all times, obey the lane-control signals, and avoid changing lanes.
Start your mini vacation off right with smooth travel by following these recommendations. Once there, enjoy your time with family and friends and don't forget to take a moment to remember those who have died while fighting for our freedom. Have a safe and happy Memorial Day!